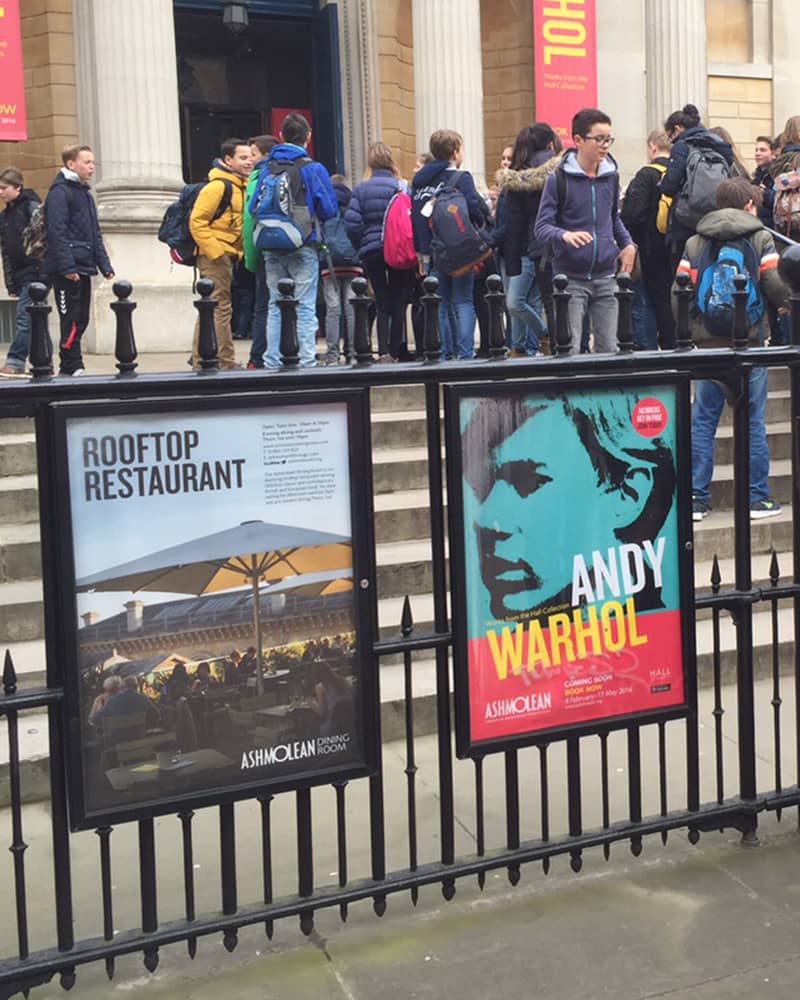 The Classic 30 is a budget, slimline poster case designed for indoor or outdoor use. It can be equally well be used as a noticeboard displaying multiple items.
With an aluminium frame only 30mm deep and acrylic covers, the Classic 30 is ideal where a lightweight poster case is needed. The standard finish is silver anodised RAL powder coated satin; most other RAL colours are also available with special colours available on request.
The Classic 30 is available unilluminated or with top lit fluorescent lighting sizes to hold A4 to A0 posters (illumination option is not available with A4 portrait size).
The 4mm acrylic covers have concealed side hinges with a face mounted security lock. The poster case is protected from the weather with a rubber water-resistant seal.
The exterior of the back panel is silver and the interior has a magnetised white back panel to hold the poster in place neatly and securely. There is a 90mm deep acrylic header/diffuser panel. Square corners provide a neat clean line.
classic 30
For details of sizes available within the Classic 30 range and for specifications please download Classic Series 30 brochure (PDF format, 481 kB)
Find out more about this product