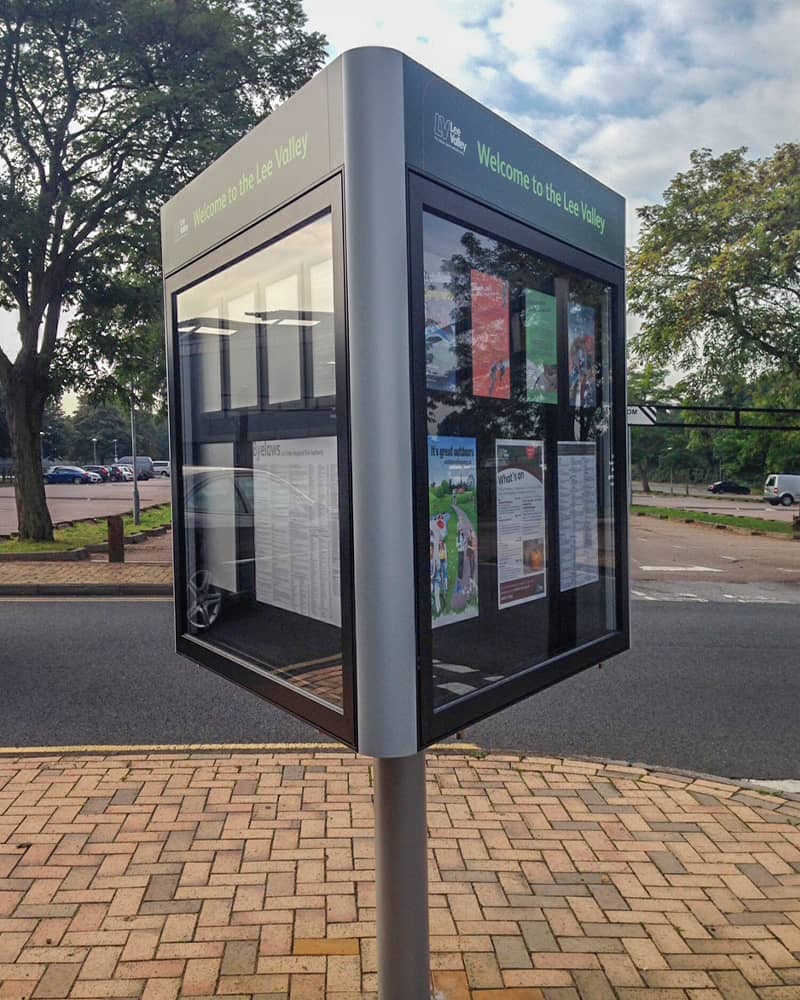 Technically a notice board accepting multiple graphics, the Classic 65 makes an equally effective poster case with just a single poster.
The Classic 65 is available single sided with a depth of 65mm (usable interior depth 45mm) or double sided with a depth of 123mm (usable interior depth 40mm).
Designed for outdoor use, the Classic 65 has a rugged aluminium frame with a rubber waterproofing seal and permanent ventilation to prevent condensation obscuring the graphics.
The Classic 65 comes is available in a number of sizes and can be wall or post mounted.  It can be unilluminated or there is a top lit option.
The opening can be top hinged with gas cylinders or side hinged to the right without gas cylinders.   There are two vandal and frost resistant locks with both options, supplied with two keys.  Covers are toughened glass.
Square corners give a crisp, clean look and there is a 90mm deep acrylic header panel.  The interior white back panel is magnetised.
When properly maintained, Classic 65s will last a lifetime.
Find out more about this product